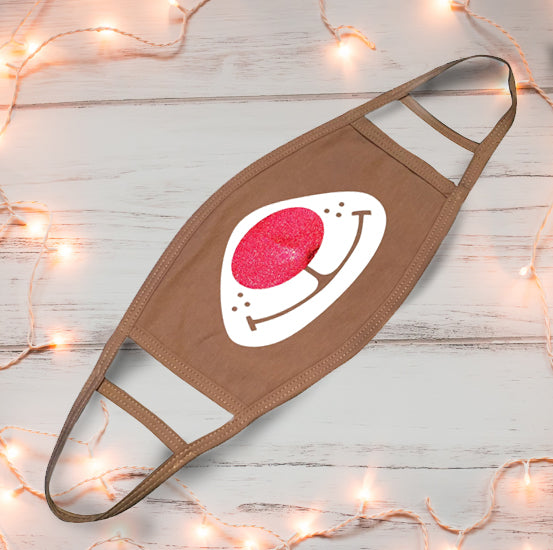 Rudolph Face Covering
Yes. It's time for Rudolph to make an appearance... and he does of course have a VERY shiny nose! Shiny metallic red, to be precise. Perfect stocking filler, or for jollying up a shopping trip - get in the Christmas groove!
Reusable, 2-ply mask.
Silvadur™ 930 anti-microbial finish inhibits the growth of microbes.
Zelan™ R3/Teflon EcoElite™ water repellent finish.
Ear loops for a secure fit.
Disclaimer: This face cover is designed to aid defence against the spread of infection. It makes no assurances that it can prevent transmission or infection of disease or viruses. It is not a medical or clinical mask and should not be used under any circumstances where infection level is high or it could be exposed to high level heat sources or combustible substances.
---
---
More from this collection