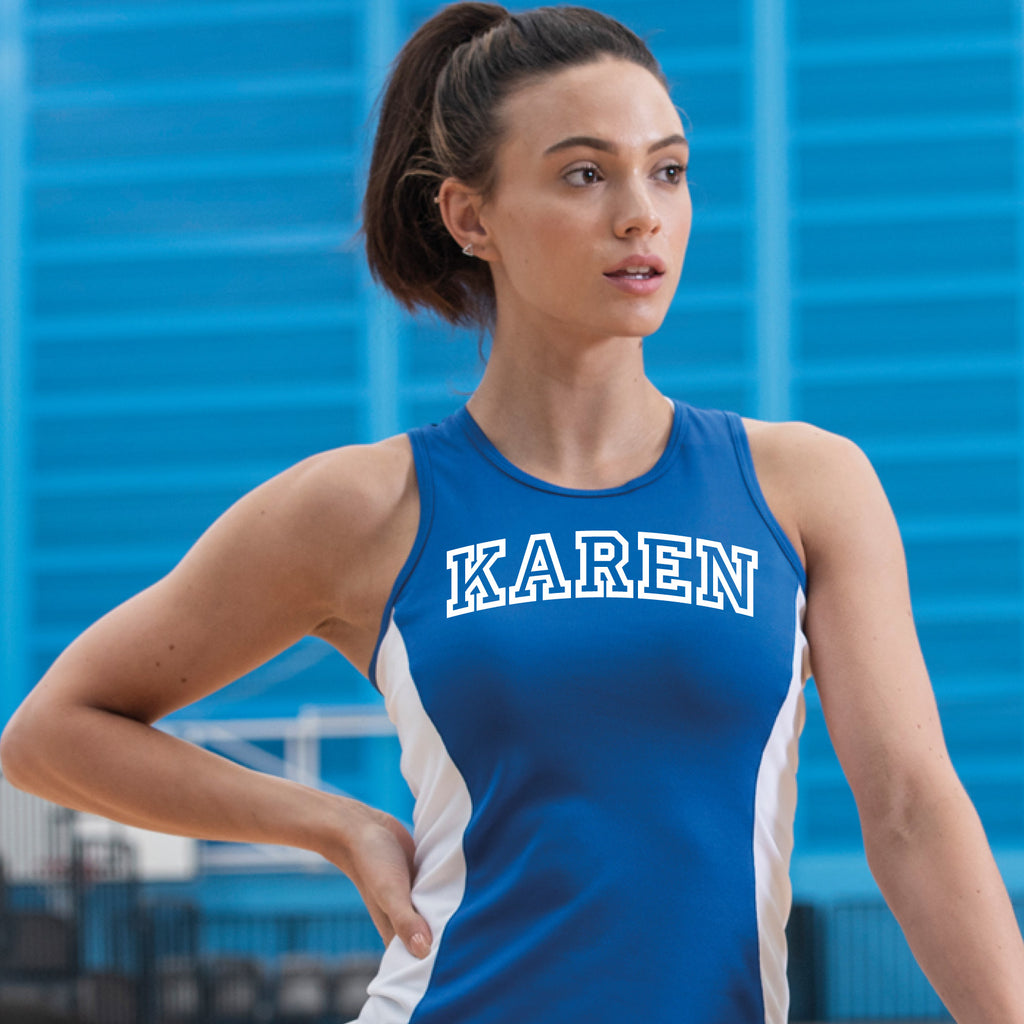 'Add Your Name' to your sports top
If you run, or play in competitive sports, you'll know the importance of being cheered on... Imagine how much better it is when you're being cheered on personally! "Go Karen!!" is just so much more encouraging than a generic and vaguely enthusiastic "hurraaay..."  (providing Karen is actually your name, of course). Help bystanders cheer you on to be a champion by having your name printed on your sports top... Single side print, in a choice of colours. 
*Once you have made your purchase, please post your garment with your order number to the following address: Pierre Cochon, 88 West End, Westbury, Wiltshire, BA13 3JG. Turnaround time 7 days maximum.
---
---
More from this collection